FBC Events
These are events put on directly by FBC. We would love for you to join us on Sundays or during the week!
Click the links below or scroll down for more information.
Sunday Morning Services
5th Sunday Outreach Events
FBC 101
Journey Men
Choir Cantata
---

Sunday
Morning
Services
---
Sunday School - 9am
2 Adult Classes, taught by Pastor Dan and Dave Blatchford
Infant to Pre-school, taught by Sheryl Payne
Lower Elementary, taught by Marilyn Curless
Upper Elementary/Junior High, taught by Jane Bryant, Kassie Johnson, and Linda Howerter
Worship Service - 10am
Come just as you are!
Dress is mostly casual, but we vary from jeans to suit and tie
A typical service includes prayers, readings, singing (both hymns and contemporary songs), greeting time, announcements, offering, sermon, and invitation
Communion is celebrated the 1st Sunday of every month
---

5th Sunday
Outreach Events
---
These events are specifically designed to connect newcomers to FBC. If you've never visited with us or don't know anybody in our congregation, these are your opportunity to get acquainted! Each event is a little different but includes food and fun, so come out and enjoy!
Upcoming:
May 29, 2016 @ 5pm: As part of this year's Memorial Day celebration in Havana, First Baptist Church would like to welcome the community to a cookout and service on Sunday, May 29. Food will be served at 5pm, and the service will start at 6pm. Candy Jackson Gann (Commander, American Legion Post 138 and VFW Post 6408 Service Officer) will be presenting "Remembering Mason County's Fallen." Come remember those who have given their lives for our country's freedom!

July 31, 2016 @ 5pm: We will have a speaker from Chosen People Ministries present on the "Fall Feasts of Israel." Don't worry, we will feast, too!
---

FBC
101
---
This class is an introduction to our church to help you start growing with us here. We are running the class again starting February 21 and going through April 3 (skipping Easter Sunday). Hope you can join us!
The six class sessions cover:
Introduction and History of FBC
FBC's Core Beliefs
FBC's Vision, Mission, and Values
Spiritual Gifts & Areas of Service
Spiritual Disciplines
Discipleship & Next Steps
See Pastor Dan, Rachael Swihart, or Kristi Chew for more information!
---

​Journey Men is a men's group whose purpose is to journey together with God's Word as our standard and the Holy Spirit as our guide, integrating godly health into all areas of our lives through mutual support, accountability and prayer.
We meet every
Monday night from 7-8pm
with time for lessons, discussion, dealing with life issues and encouraging one another to become the men God has called us to be. Contact
Pastor Dan
or Dave Blatchford for more info.
A healthy man…
1.
Is secure in his identity in Christ, leading him to know he has a family (God's), worth, and competence in the Holy Spirit to take risks, face fears, and quit trying to impress others (2 Cor. 5:17, Gal. 2:20)
2.
Lives by faith, not by sight (2 Cor. 5:7)
3.
Is prayerful, being conscious of God in the moment (Phil. 4:6, Eph. 1:17)
4.
Is humble, knowing his limitations and strengths (Zech. 4:6, James 4:10, 2 Cor. 12:9)
5.
Is willing to work and earn resources, managing them in ways that honor God, serve others, and provide for his family (Prov. 6:6-11, 12:11, 22:9)
6.
Is transparent, honest, and open, and has no secrets (1 John 1:8-10, 4:18)
7.
Has integrity, keeping his word and daily living out his faith (Matt. 5:37, James 2:17)
8.
Leads by example as a servant-leader (Mark 9:35)
9.
Exhibits the fruits of the Spirit (Galatians 5:22-23)
10.
Takes care of his physical body as God's instrument of righteousness (Romans 6:11-14).
---
---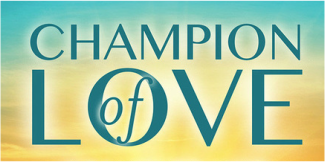 FBC
Choir
Cantata
---
Each Christmas and Easter the FBC choir brings us a cantata to celebrate the key moments in Christian history, the birth and resurrection of Jesus Christ.

This year's Easter cantata, Champion of Love, is all about Jesus' victory over sin and death through the power of God's love for us. Songs include: "The Champion of Love", "No More Waiting", "The Wonderful Cross", "And Can It Be?", "You Thought of Us", and "My Savior, My God."

Come enjoy it March 27 @ 10am!